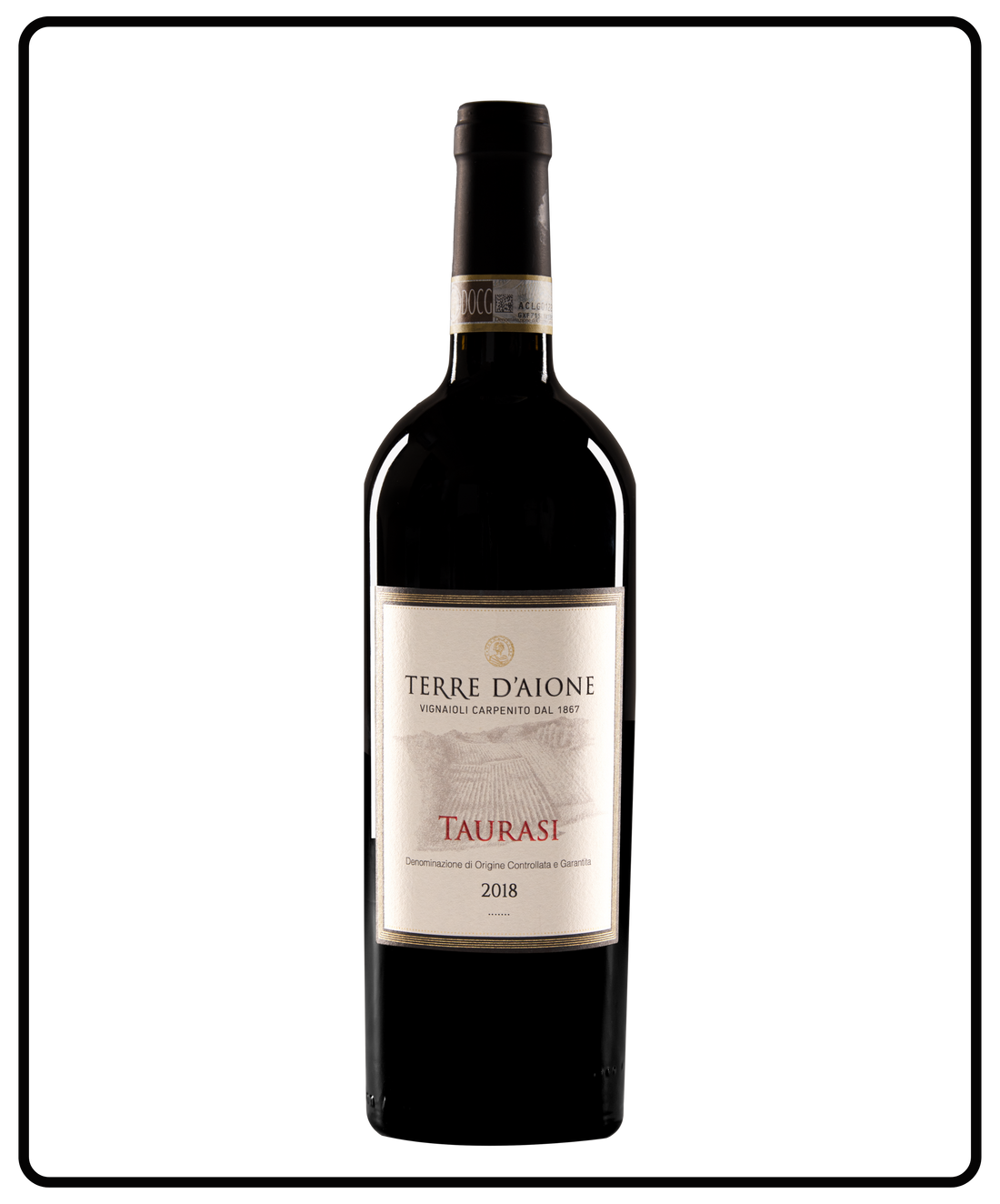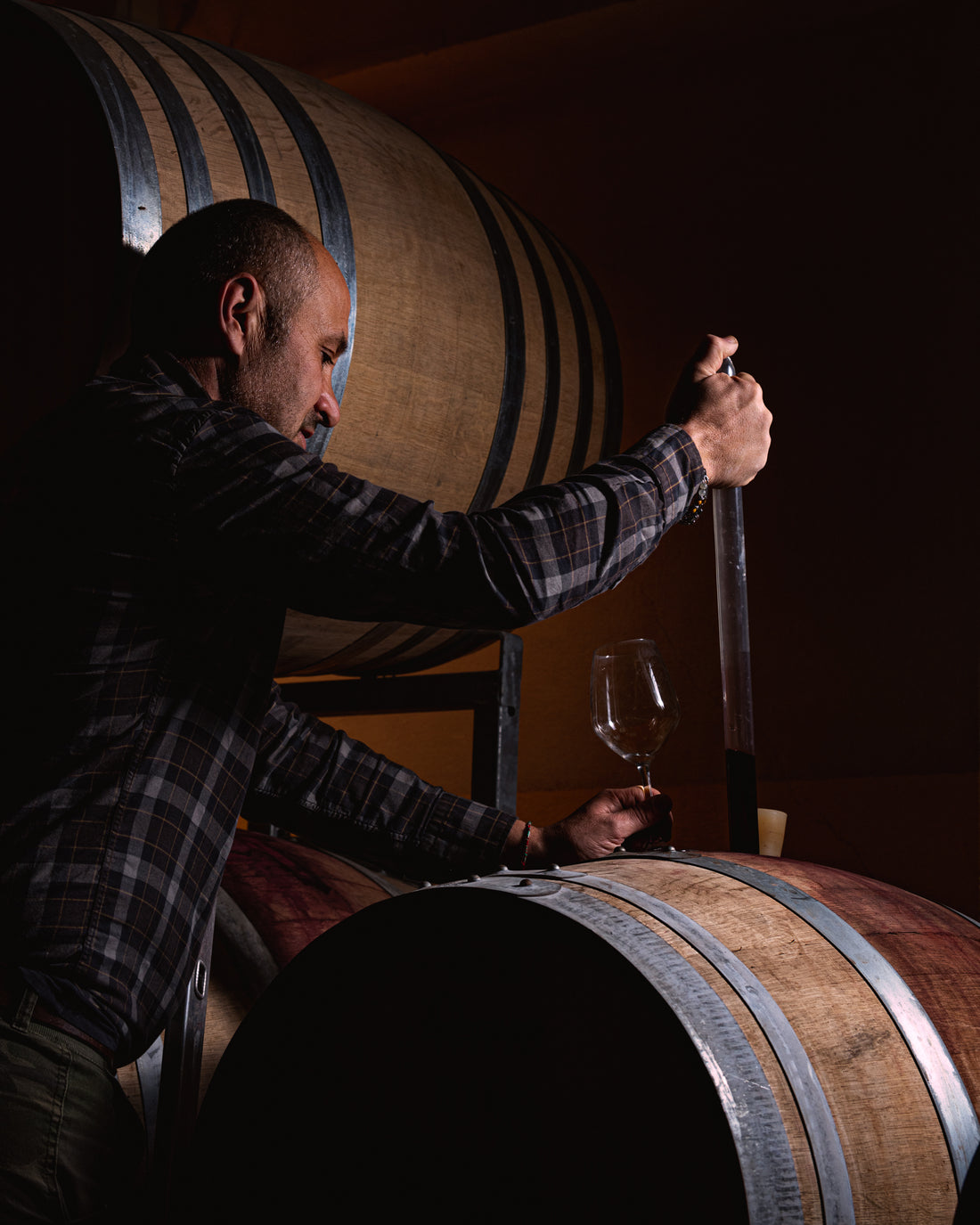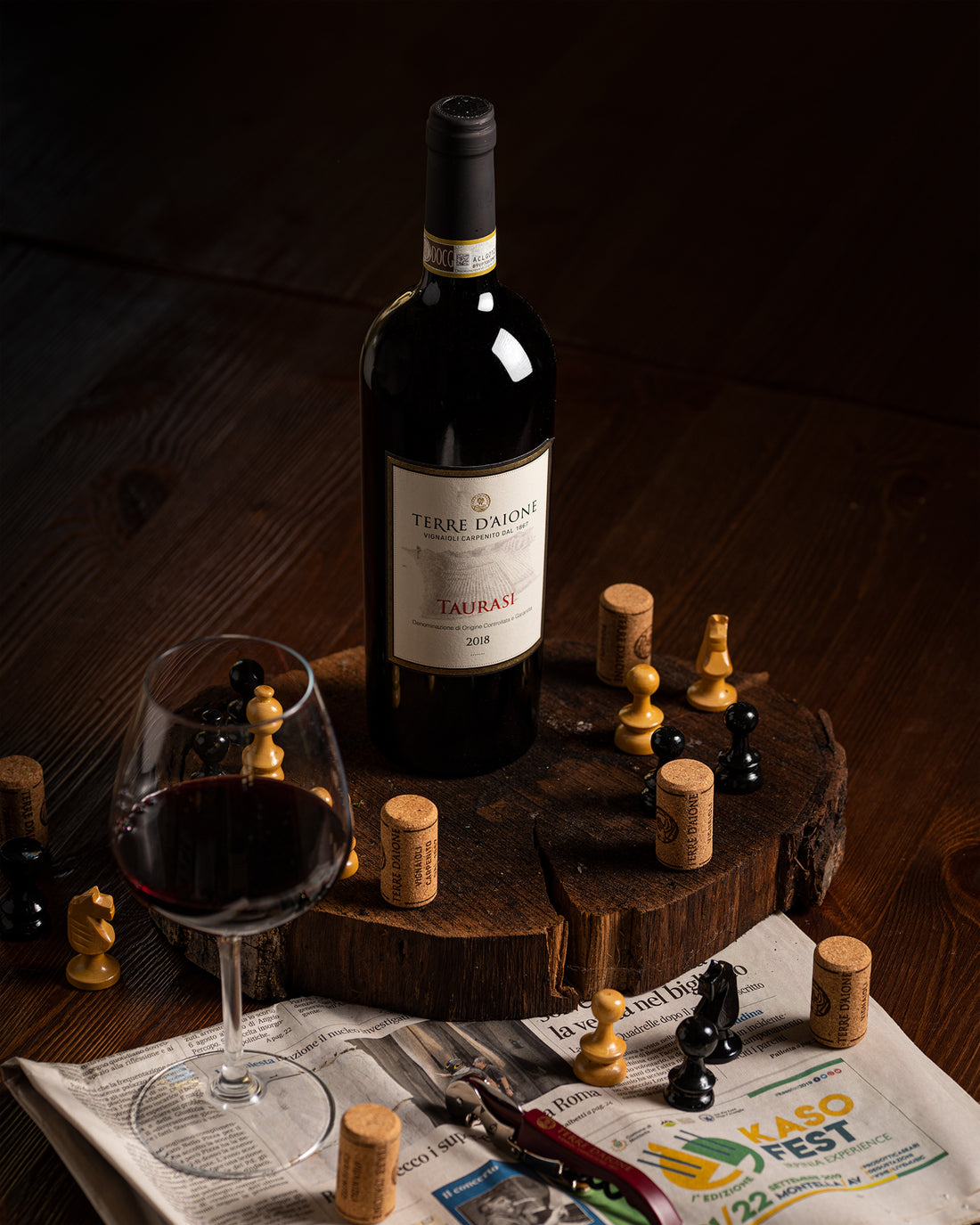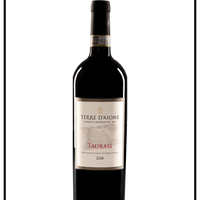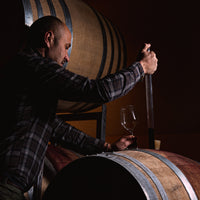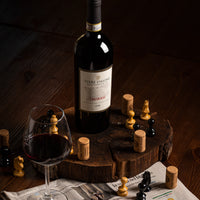 Taurasi Terre D'Aione is a red wine produced with Aglianico grapes, which takes its name from the small town of Taurasi, located in the Campania region.

Taurasi DOCG is considered one of the most prestigious and appreciated wines of the country, as well as one of the most important red wines in the world.

The production of Taurasi Terre D'Aione is subject to rigorous rules which guarantee its high quality and must be produced with at least 85% Aglianico grapes.

Technical information:
Denomination: Taurasi DOCG.


Grape variety: 100% Aglianico.


Vineyard location: Taurasi is produced on the hills in the province of Avellino in the municipalities of Taurasi, Lapio, Montemarano, Paternopoli.


Vineyard exposure and altitude: south-east between 500 and 600 meters above sea level


Nature of the soil: clayey especially in the Montemarano areas, sandy loam in the others.


Vine training: espalier with Guyot or spurred cordon pruning.


Plant density: 3000 plants per hectare.


Average age of the vine: 25 years.


Yield per hectare : 60q per hectare.


Vinification techniques: the grapes are harvested and selected by hand and sent for destemming and crushing. The must is then fermented in steel containers at a controlled temperature and macerated on the skins for 15 days with 5 pumping over a day. Then follows the maturation in French oak barriques for about 18 months with further refinement in the bottle for 24 months.


Maceration time: 15 days.


Malolactic fermentation: in barriques.


Aging containers: French oak barriques.


Refinement: 18 months.


Duration of maturation in the bottle: 24 months.


First vintage produced: 2007
Pairings: Taurasi goes well with robust and tasty dishes, such as roast meat, game, aged cheeses and traditional Campania cuisine.
Serving temperature: 18/20°C
Tasting: it is advisable to open the bottle at least one hour before tasting. Use a large goblet for tasting, with ample light to allow the diffusion of the aromas.


These are just recommendations but it is important to underline that wine tasting is a completely subjective experience, so follow your personal tastes and enjoy YOUR journey to discover our Taurasi.
Colour: Taurasi has an intense red colour, tending towards garnet with ageing.
Bouquet: The Taurasi bouquet is complex and enveloping, with notes of ripe fruit such as cherries and plums, combined with hints of spices, tobacco, leather and licorice.
Taste: on the palate, it is a particularly structured wine, with robust tannins and good acidity. It is characterized by a remarkable gustatory persistence.
Ageing: requires a period of aging to fully express its aromatic complexity. After at least 3-5 years of aging in the bottle, followed by maturation in French oak barriques for about 18 months, the wine develops excellent maturity, but can continue to improve over the years.
Quality: it is subjected to rigorous production rules which guarantee its high quality. It must be produced with at least 85% Aglianico grapes, and must be aged for at least 3 years, of which at least 1 year in wooden barrels.
Prestige: it is considered one of the most prestigious Italian wines and appreciated nationally and internationally, thanks to its complexity, elegance and longevity.
Taurasi D.O.C.G.
Questo vino richiede un periodo di invecchiamento per esprimere appieno la sua complessità aromatica. Dopo almeno 3-5 anni di affinamento in bottiglia, seguita poi dalla maturazione in barriques di rovere francese per circa 18 mesi, il vino sviluppa una maturità eccellente, ma può continuare a migliorare con il passare degli anni.