GRAPPA BARRICATA OF GRECO DI TUFO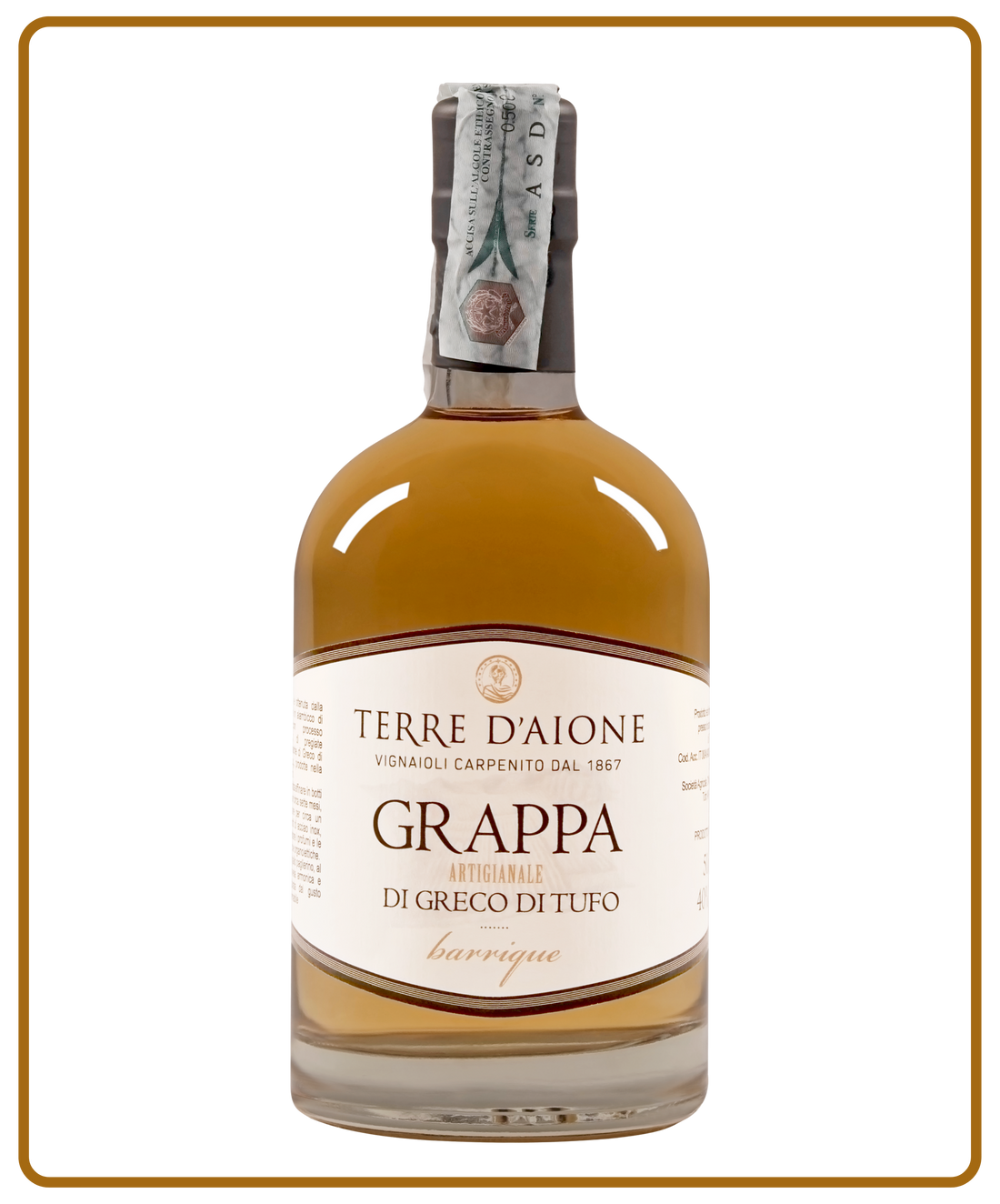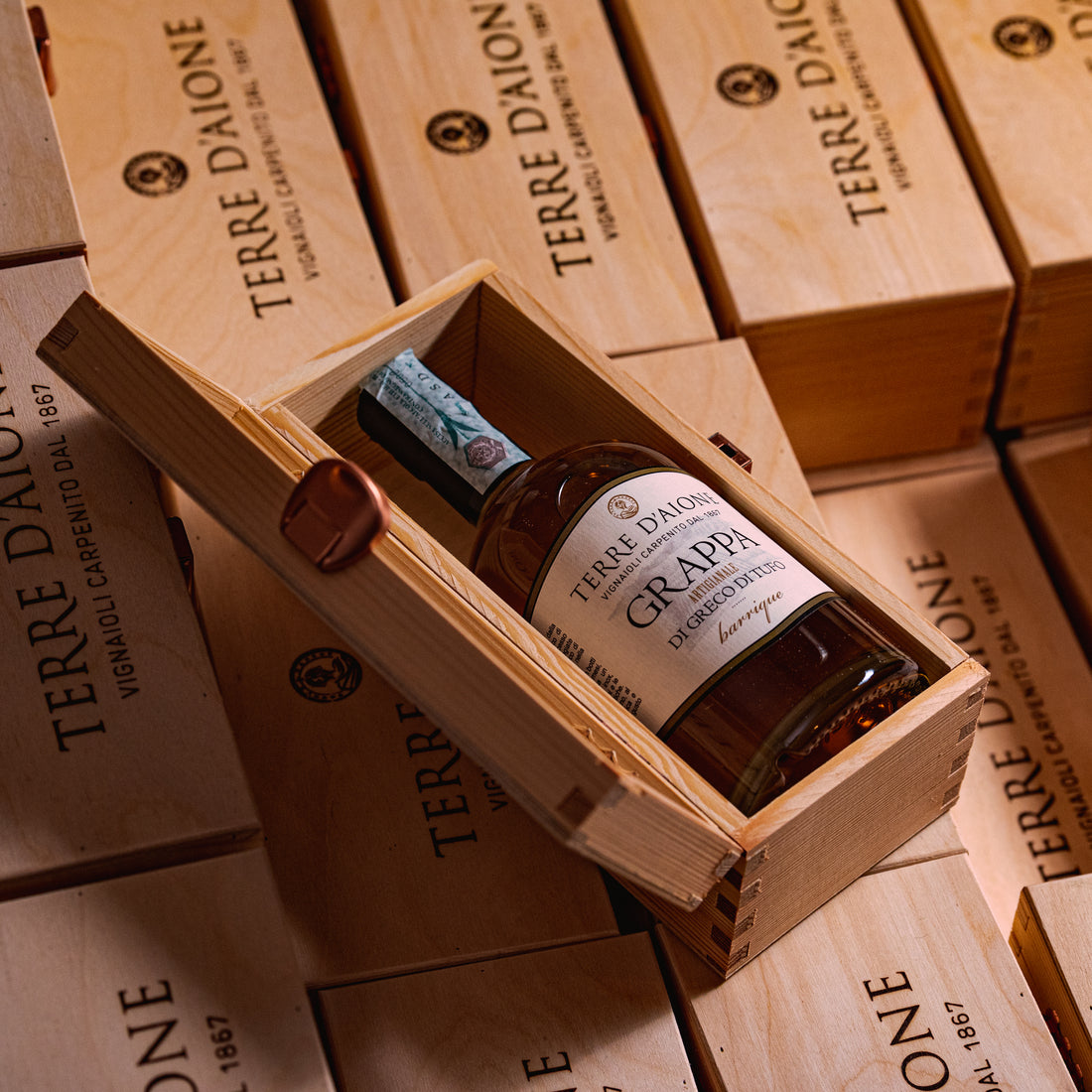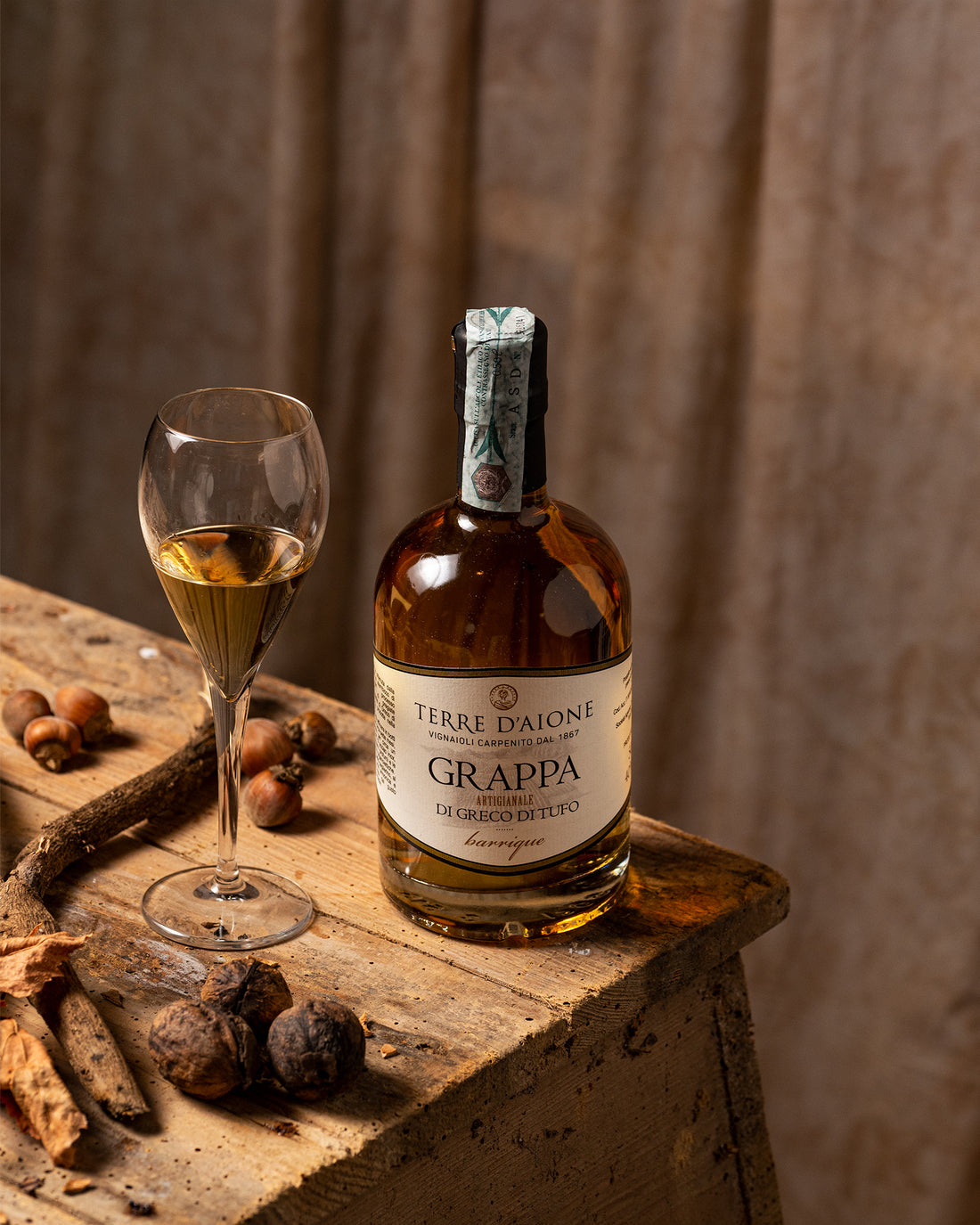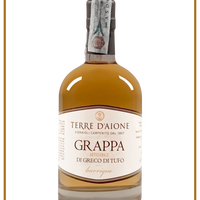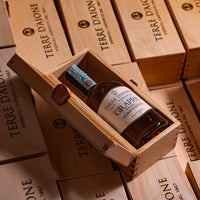 GRAPPA BARRICATA OF GRECO DI TUFO
Grappa Barricata di Greco di Tufo is a distillate obtained from the distillation of the pomace from the production of Greco di Tufo.
Grappa Barricata di Greco di Tufo is called "barricata" because it is aged in wooden barrels for a period of time acquiring unique aromas and flavors coming from the wood.
Pairs perfectly with:
Chocolate
Aged cheeses
Cigars
Dessert
Coffee
Service temperature : around 17°
Chocolate : goes wonderfully with chocolate, both dark and milk. A sip of grappa after enjoying a piece of chocolate intensifies the flavours.

Aged cheeses: accompany your grappa with aged cheeses such as Parmigiano Reggiano, Pecorino or Gorgonzola. The complexity and robustness of the cheeses harmonize with the aromas and strong character of the grappa.

Cigars: for cigar lovers, grappa is an ideal choice for a perfect pairing. Grappa, with its intense and persistent flavor, marries beautifully with the flavors and aromas of tobacco.

Desserts: it can be an excellent complement to accompany sweets and desserts. Try it with chocolate cakes, tiramisu or fruit tarts.

Coffee: add a little Grappa to your espresso. This pairing will create a delicious coffee, perfect to end a meal.
Service temperature: around 17°C.



"These are just recommendations so experiment and find your favorite pairing."
Ageing: it is aged in wooden barrels for a significant period of time. This process gives the grappa additional aromas, flavors and complexity resulting from the interaction with the wood.
Color: intense amber color with golden reflections. This is the result of the aging in wooden barrels which allows the grappa to take on darker shades than the traditional white grappa.
Flavors: Ha a wide range of aromas thanks to the influence of the wood during ageing. It is possible to detect notes of dried fruit, vanilla, sweet spices, caramel and sometimes even woody hints.
Taste: Offers a complex and rich taste. It is characterized by flavors that include ripe fruit, candied citrus, toasted hazelnut and light hints of wood from the aging barrels.
Softness: The aging in wooden barrels gives the barricaded grappa a pleasant sensation of softness in the mouth. This makes the drink more enveloping and silky on the palate.
Flavor Persistence: It tends to have a long flavor persistence, meaning that its flavors linger in the mouth for an extended period after tasting it.
Alcohol Level: It has a variable alcohol level, usually between 40% and 50% by volume.
Grappa Barricata di Greco di Tufo
Pair large text with an image to give focus to your chosen product, collection, or blog post. Add details on availability, style, or even provide a review.